Partnership Staff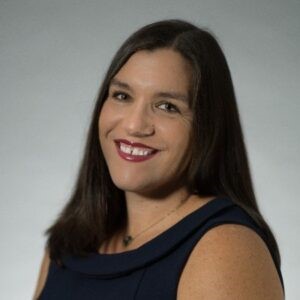 Susan Slingluff Hartmann, Executive Director
Ms. Susan Slingluff Hartmann is a cross-sector specialist with 16 years of experience in urban planning, local economic development, multi-agency partnerships, public engagement, and neighborhood revitalization. She has technical experience in strategic and long-range planning, commercial revitalization, public sector consulting, public engagement, facilitation and program management. Most recently, she was a Senior Program Director with Enterprise Advisors, the mission-driven consulting division of Enterprise Community Partners. With Advisors, she led efforts to strengthen cross-sector collective impact collaboratives to achieve equitable education, housing and neighborhood outcomes for students and families in communities across the country. She also developed an assessment and strategic planning approach for cities recovering equitably from the COVID-19 pandemic and provided technical assistance to cities and states facing challenges related to economic decline, affordable housing and neighborhood disinvestment.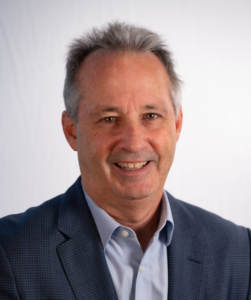 Daniel Cunningham, Executive Director, College Park Community Preservation Trust
Daniel Cunningham is the founding Executive Director of the Community Preservation Trust, a program of the College Park City-University Partnership. He joined in November of 2022 to provide leadership to this innovative program focused on expanding affordable homeownership within the City of College Park.
Mr. Cunningham brings an extensive background in affordable housing to this position. In addition to his duties as Executive Director of the Trust, he is the founder and principal of Development Preservation Consulting LLC, a Maryland-based firm providing advisory services to affordable hosing not-for-profits throughout the country. He spent 3+ years as Chief Investment Officer for the Housing Partnership Equity Trust, a Real Estate Investment trust owned by 14 of the largest affordable housing not-for-profits in the country. He has worked at the forefront of affordable housing and real estate finance in a number of national organizations, including as head of Agency originations for the East Coast for PNC Real Estate for nearly 7 years, in addition to being the National Director of Multifamily Affordable Housing Debt at Fannie for 7 years. In addition, he has worked at a number of other financial institutions, including Citi, Well Fargo, Bank of America and Union Labor Life Insurance Company.
Cunningham is a graduate of Harvard University (AB in Social Studies, cum laude) and the Sloan School of Management at MIT (MS in Management, with a concentration in Finance and Real Estate). He is a member of the Urban Land Institute (Urban Revitalization Council) and the Harvard Alumni Real Estate Board (founding member).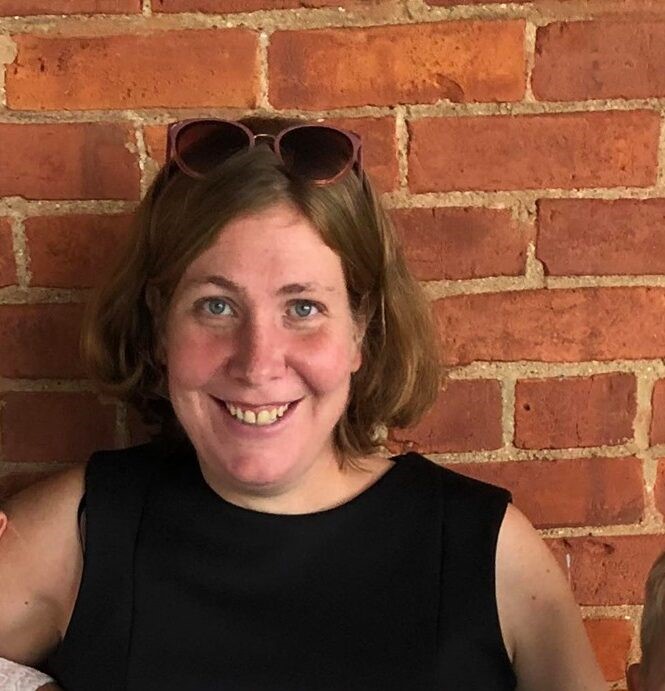 Valerie Woodall, Associate Executive Director
Valerie has been working for the City-University Partnership since 2014, as the Senior Program Associate. She manages the day-to-day operations of the Partnership and staffs its Vision 2030 committees and task-forces, manages the Homeownership Program, developed and coordinates the Outdoor Performance Series and other placemaking efforts, such as Trolley Trail Day, murals, and more. Prior to starting with the Partnership, from 2011 to 2013, she worked on Capitol Hill for ImmigrationWorks USA, a national organization advancing immigration reform that works for all Americans – employers, workers and citizens. During her time with ImmigrationWorks USA, Valerie managed all day-to-day operations of a fast-paced national nonprofit organization, crafted communications, assisted with grant applications and fundraising, and planned and executed over 24 regional and national events.
Previously she worked closely with a radio executive at DropZone Multimedia. The start-up company produced and distributed radio content in partnership with SiriusXM Satellite Radio, Clear Channel, Pacifica Public Radio, iTunes, Stitcher.com and cell phone applications. Valerie primarily developed partnerships with outlets to distribute content and strategized with nonprofits in the D.C. area to create a better media presence through podcasts and public service announcements. In Spring 2011, she attended and participated in FreePress.net's National Conference on Media Reform as a representative of this organization. During this time she was also a Volunteer Blog Editor for the Bill of Rights Defense Committee.
Valerie directed campaign offices with Grassroots Campaigns, Inc. from 2007-2009, working in Washington D.C., Philadelphia, Los Angeles and San Diego. Grassroots Campaigns is a national organization that specializes in building grassroots support for progressive organizations and good causes. The organizations Valerie raised funds and awareness for included: the Democratic National Committee (during the time of Howard Dean's 50-state vote strategy), the American Civil Liberties Union, Save the Children, the League of Conservation Voters.
Valerie was an almost-undefeated soccer coach for Soccer on the Hill, a Capitol Hill-based soccer organization that she was a part of since 2006. She now coaches with the Prince George's Soccer Initiative's HMB Soccer Team. Valerie is a mom at the Woodall-Meyer household, where she currently lives with her husband, daughter, son and dog.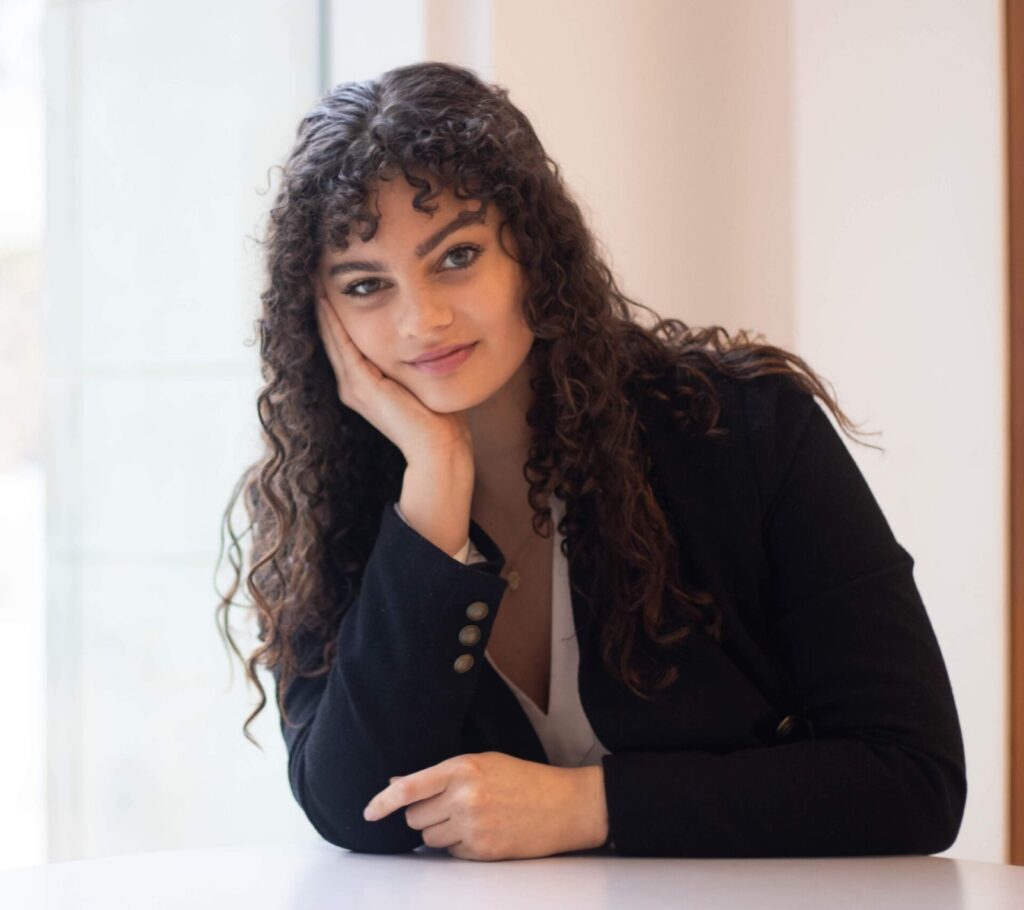 Kendra McAbee, Program Associate
A graduate of the University of Maryland, College Park (UMD), Kendra McAbee underwrites her experience in strategic program coordination to serve as Program Associate, with College Park City-University Partnership. Since graduating from UMD in 2021 with a Bachelor of Arts in Philosophy and French Language and Literature, Kendra completed an Americorps service term in Washington, D.C., where she got her start in strategic program coordination with Reading Partners. During her undergraduate studies, she interned in both state and federal offices and brings a strong understanding of the legislative process to the role. As a member of the College Park City-University Partnership team, she brings a positive attitude and is eager to hone her solution-oriented strategic thinking skills.
Current Interns
Muntaha Haq, Digital Content Intern
Muntaha is a current Junior at the University of Maryland College Park and is studying International Business with a minor in Sociology. She is on track to graduate from the Robert H. Smith School of Business in Spring of 2024. Muntaha's internship with the City-University Partnership consists of developing and designing engaging and creative multi-platform graphic design content.
She is currently working as a Resident Assistant at Denton Hall. Muntaha serves on the executive board of numerous organizations, including Student Government Association, Residence Hall Association, Asian American Student Union, and Bengali Student Association. She is excited to advance the mission of City-University Partnership with her creative and innovational spirit.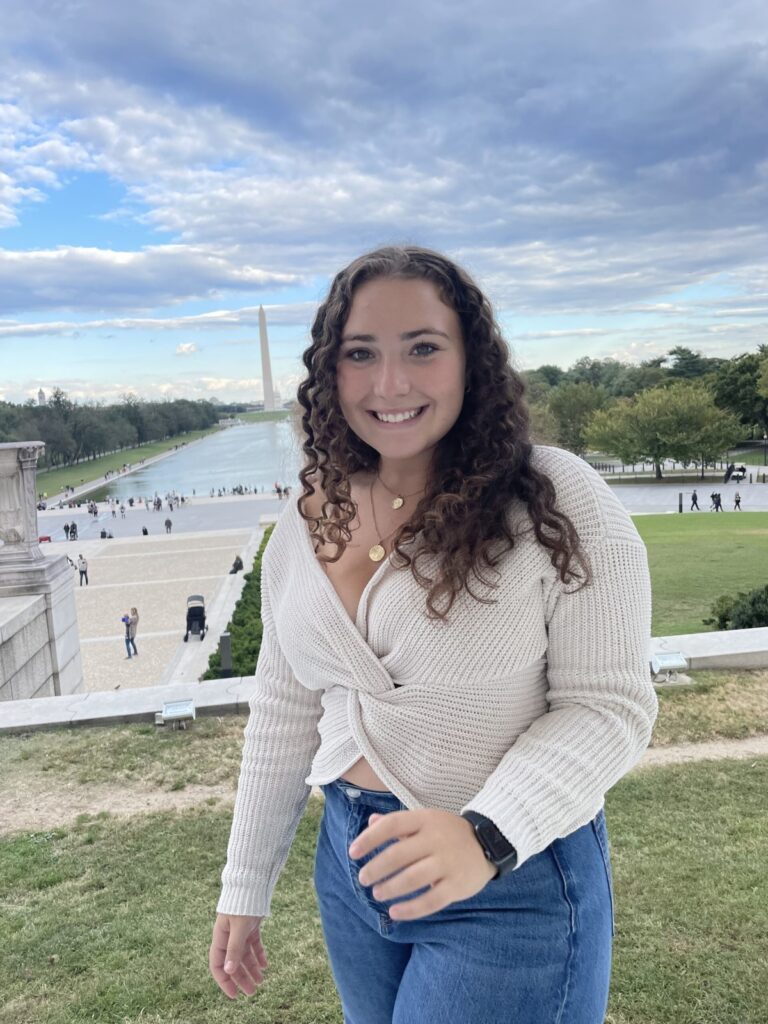 Rachel Fredman, Digital Communications Intern
Rachel is a Sophomore at the University of Maryland College Park, and is studying History and Communications with a minor in Law and Society. She is on track to graduate from the College of Arts and Humanities in 2025. Rachel's internship with the City-University Partnership consists of researching, producing, and posting the weekly blog post on the College Park Scene Blog as well as promoting local businesses via social media.
She is currently the Undergraduate Representative for the College of Arts and Humanities Collegiate Council, she serves as Multimedia Chair for her Pre-Law fraternity: Phi Alpha Delta, and is a member of Best Buddies. Rachel's sociability, organization, and creativity will help her advance the Partnerships initiatives and activity.