On Saturday, June 10th over 1,500 people and over 50 businesses participated in the Second Annual Trolley Trail Day!
There was a full range of things to do for all ages from College Park to Riverdale Park to Hyattsville, including – live local music, kid activities, arts, history, exercise and wellness, specials on food and beverages, and much more! People visited hubs of activity from Hyattsville to Hollywood or Hollywood to Hyattsville all day long!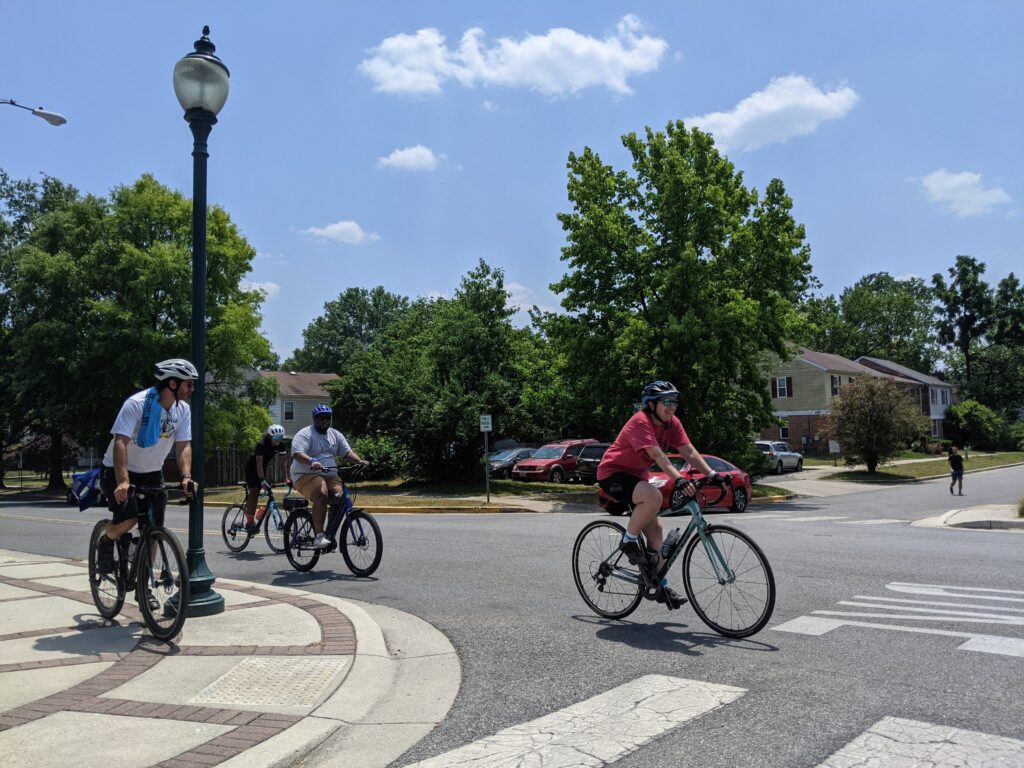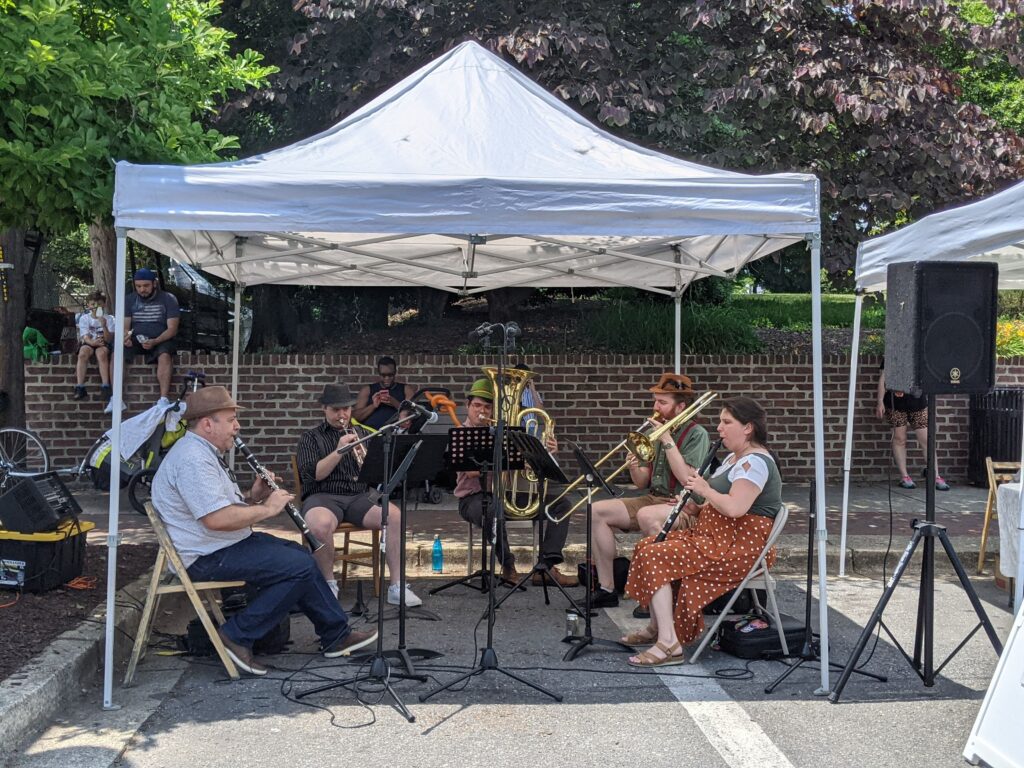 The hubs of activity along the trail were at: Hollywood Shopping Center, Berywn Business District, Lakeland Community Park and James Adams Park, the Discovery District Hub Stop, Old Parish House, a Porchfest Party along the Trail, the Village Green in Riverdale Park Station, Riverdale Park Town Center and the Spot Park in Hyattsville. Local musicians who performed at these hubs included Eric Vesper and Friends, Archie Edwards Blues Foundation, Angie Bass, Paint Branch Creek, The Battery, Mr. M, the Kenny's, Meems and Ro, Laundry World and more.

There were samples and specials all day at local entities such as the Hollywood Farmer's Market, Franklin's, Manifest Bread, Denizens, Town Center Market, Streetcar 82, Tacos A La Madre, Mr. Fries Man and The Hall CP. Hollywood Farmer's Market was a hit, with many people discovering the market for the first time! The Purple Line, Terrapin Development Company, UMD's Smart Cities and National Center for Smart Growth, and the 21st District Delegation enjoyed the Discovery District Hub and the Hotel at UMD and the Cambria both offered a raffle for a 2-night weekend stay. The University's Office of Community Engagement, Lakeland Community Heritage Project, and the Aviation Museum enjoyed the Lakeland Community activity hub. Berwyn brought out the Berwyn Ballet School, a Fire Truck, Smile Herb Shop, and RAD Power Bikes. Old Parish House enjoyed free food from Marathon Deli, samples from Taim, the Maryland State Department of Education, and an arts drop-in with the College Park Arts Exchange while EduCarte held a Brazilian Drumming class. Riverdale Park Station had samples from Café Azul, Denizens, kids activities, and a DJ.
Riverdale Park Town Center enjoyed live music, free samples at Riviera Tapas Bar, an obstacle bounce house, and the Junior Tennis Champions Center brought professionals to teach people tennis skills and play. The Hyattsville Hub brought the Neighborhood Design Center design workshop, resources from the East Coast Greenway Alliance, Washington Area Bicyclist Association (WABA), Free Ice Cream with Simple Pleasures and samples from Little Miner Taco, the Bubblemonger, there were free art activities with ArtWorks Now and Pyramid Atlantic Art Center, a Love Yoga raffle, and Sweet Pea Fiber enjoyed World Wide Knit day. Throughout the day, there were fitness and wellness events with College Park Parkrun, OpenBarre Studios, Watch Me Flex, Posh Fitness and Gold's Gym.
This was a fantastic event, we met hundreds of people who know generally about the trail networks but not necessarily how they all connect. It was great to see people thinking about where else they may want to go.

Trolley Trail Day volunteer
Bike rides came from Proteus, Arrow Bikes and College Park Bikes throughout the morning. Bike safety tips were provided by College Park Bicycles. History of the Route 1 corridor was provided by Lakeland Community Heritage Project, Riversdale Historical Society, ATHA, and more. WTOP covered the event a couple of days before and thousands of people engaged with Trolley Trail Day on Facebook, Twitter, Instagram, and via our website.
Trolley Trail Day photos:
Thanks again to all who came out, participated, supported and enjoyed this event!