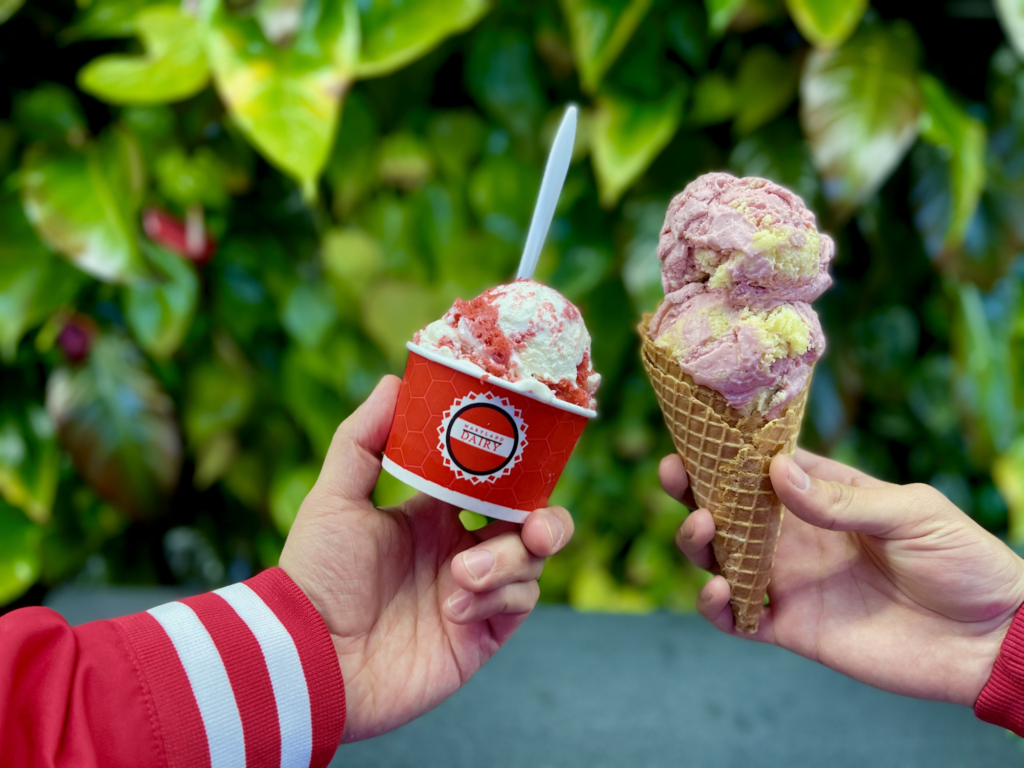 For Students, Maryland Dairy is a great spot to celebrate a major victory at a sporting event, grab a cone with friends after class, or just enjoy a sweet treat on a warm day. With more than 30 ice cream flavors available, there is something for everyone. Choose from traditional options such as chocolate and vanilla to gourmet flavors honey lavender and black raspberry.
Maryland Dairy – Over 90 Years in College Park
For over 90 years, students and residents alike have cherished Maryland Dairy, a valued landmark at the University of Maryland campus in College Park. The Dairy is located at 3972 Campus Drive in the Adele H. Stamp Student Union and was first used as a teaching facility for students in the university's agricultural program. Since establishment in April 2014, the creamery has provided generations of Terps with delectable ice cream and dairy goods.
Though Maryland Dairy is located in the heart of campus, it's not just for students. The Dairy is a favorite hangout for locals, many of whom have frequented the store for decades. They see Maryland Dairy as a link to the past and a sense of neighborhood. They can visit there to catch up with old acquaintances and reminisce about simpler times.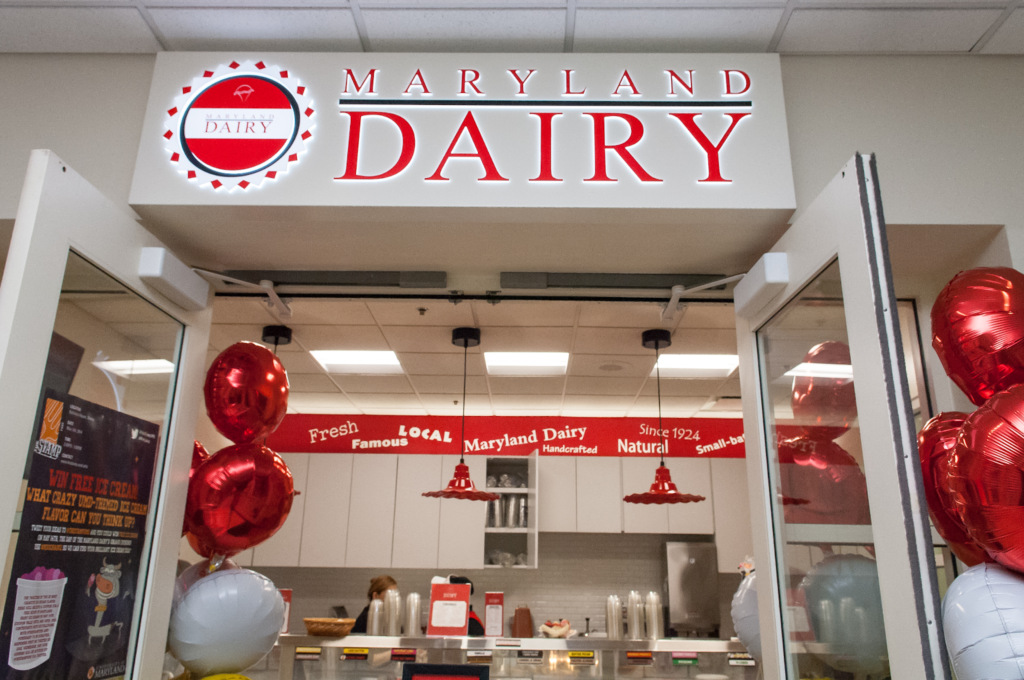 Maryland Dairy not only provides excellent ice cream but also contributes significantly to the University's Agricultural Research & Education Initiatives. A herd of Holstein cows employed for research and education purposes resides in the Maryland Dairy Extension Program. The College of Agriculture and Natural Resources offers students the chance to work with the cows and gain first-hand knowledge of dairy farming.
Maryland Dairy is a gathering place for the locals and has been so for decades. Whether you're a student or a resident, a trip to Maryland Dairy is a must-do activity that embodies the character of College Park and the University of Maryland.
Follow this tasty creamery on social media on Instagram and Facebook and stop by from Monday – Friday 11:00 a.m. – 6:00 p.m.